You are my number 1 favorite pretend Jew.
For those of you who don't watch NCIS,
it is a fun little crime show with generally disjointed story arches.
However, there are many high points, which make it fun and entertaining to watch.
By far the show's greatest asset is this BAMF Ziva.
don't look too closely or you will implode from the awesomeness.
She is an ASSASSIN from ISRAEL
How does this at all relate to the blog?
Even though she is most often seen rocking a bushy ponytail, baseball cap, cargo pants, and hideous sweater, somehow she still manages to be beautiful and SEXERIFFIC.
Her eyebrows are amazing: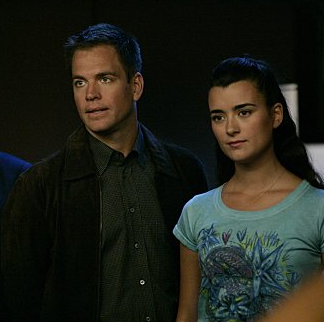 Check out her crazy fourth grader shirt and tomboyish hairstyle.
How many people can look sexy in cargo pants?
But honestly, when you look at her, do you care?
She pwns all that mediocrity.
Whenever you wake up feeling bleehhhhhh
the most badass chica out there
if its one of THOSE days,
bust out your guns and work your inner assassinating jew
I
promise Berit will have the next couple of posts, I'm a little blog-hog!
the fact that it is summer in Australia.